Story 3 - The Stupidest Thing I've Ever Heard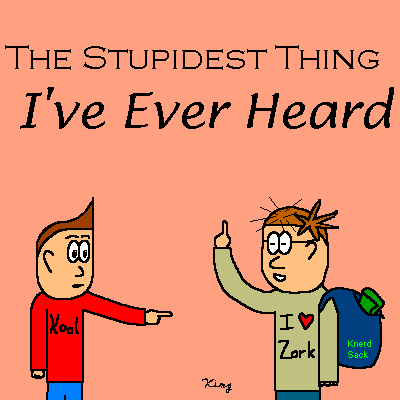 Read this story
Back to the archives
Synopsis:
Could work really be it's own reward? It's an interesting thought
but it goes against everything years of experience have taught me.
It's also a really stupid sentiment as far as they go. Almost Ress-stupid.

Philosophy Bites &copy 2003 Adam King



Philosophy Bites is hosted on Keenspace, a free webhosting and site automation service for webcomics.